Protection
Conflict and poverty in Syria, Iraq, and Palestine have dramatically increased the flow of refugees and migrants to Lebanon.
Since the beginning of the crisis in Syria on March 2011, the Emergency and Refugee Department has reached an estimated 500,000 refugees fleeing conflict in Syria, Iraq, and other countries. The primary intervention sectors needed are Protection, Basic Assistance, Health, Education and Social Cohesion.
Our Programs/Projects
Basic Assistance , Food
70% of the refugee community in Lebanon live under the poverty line. 52% of them are facingthe extreme. Additionally, there are an estimated 1 million Lebanese living in poverty, 470,000 are children.
There has been a sharp deterioration in food security amongst refugee populations with 34% assessed as food insecure, compared to 23% in 2015.
In 2016, CARITAS Lebanon continued to assist vulnerable households with the provision of basic assistance, cash transfers through ATM cards, Food and fuel vouchers, and also in-kind distributions. These interventions aim to support socio-economically vulnerable households, including elderly, persons with disabilities and female-headed households, in meeting their basic needs.
Protection
Caritas increases it Concerns about abusing, harassing, especially affecting all socially vulnerable families and individuals as well as other marginalized groups in Lebanon.
Protection Services is another mission for Caritas Lebanon with refugeesSyrian and Iraqi's. Provide,free of charge legal services to access justice, psycho-social support, case management, community-based activities, GBV/LGBTI and CP services and assistance for a specific needs, elderly, women and children.
To ensure the quality of services, CARITAS offers a holistic care serviceto survivors and individuals at risk through center-based activities across Lebanon.
24/7 hotline is available for refugees
The two safe houses/shelters provide services for women and children survivors of GBV, human trafficking and high-risk protection concerns, ranging from basic humanitarian assistance, social and legal follow up, psychological, psychiatric to medical consultations, to assist the survivors in overcoming the trauma, empower them for more sustainable solutions and prepare them for their lives outside the safe houses.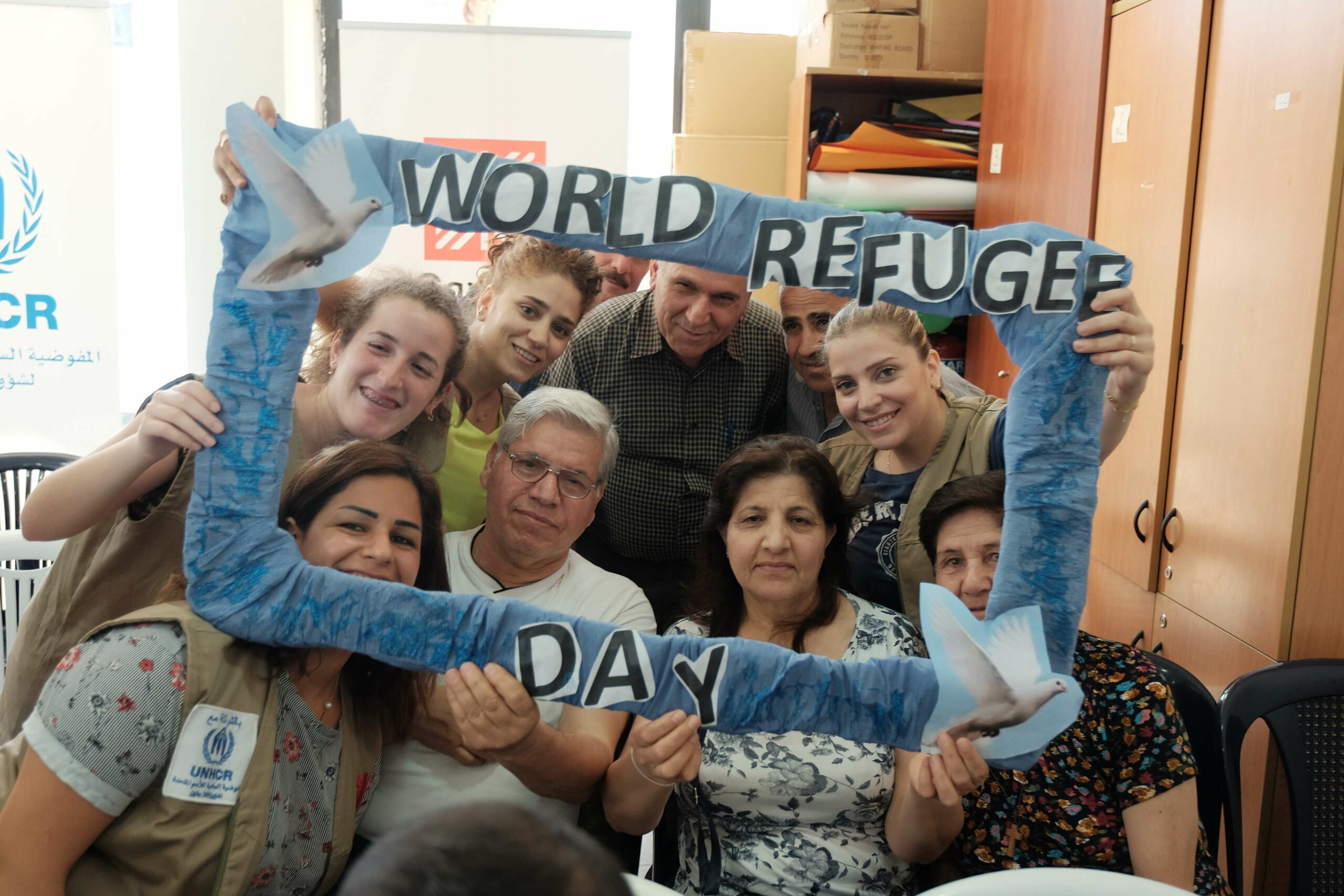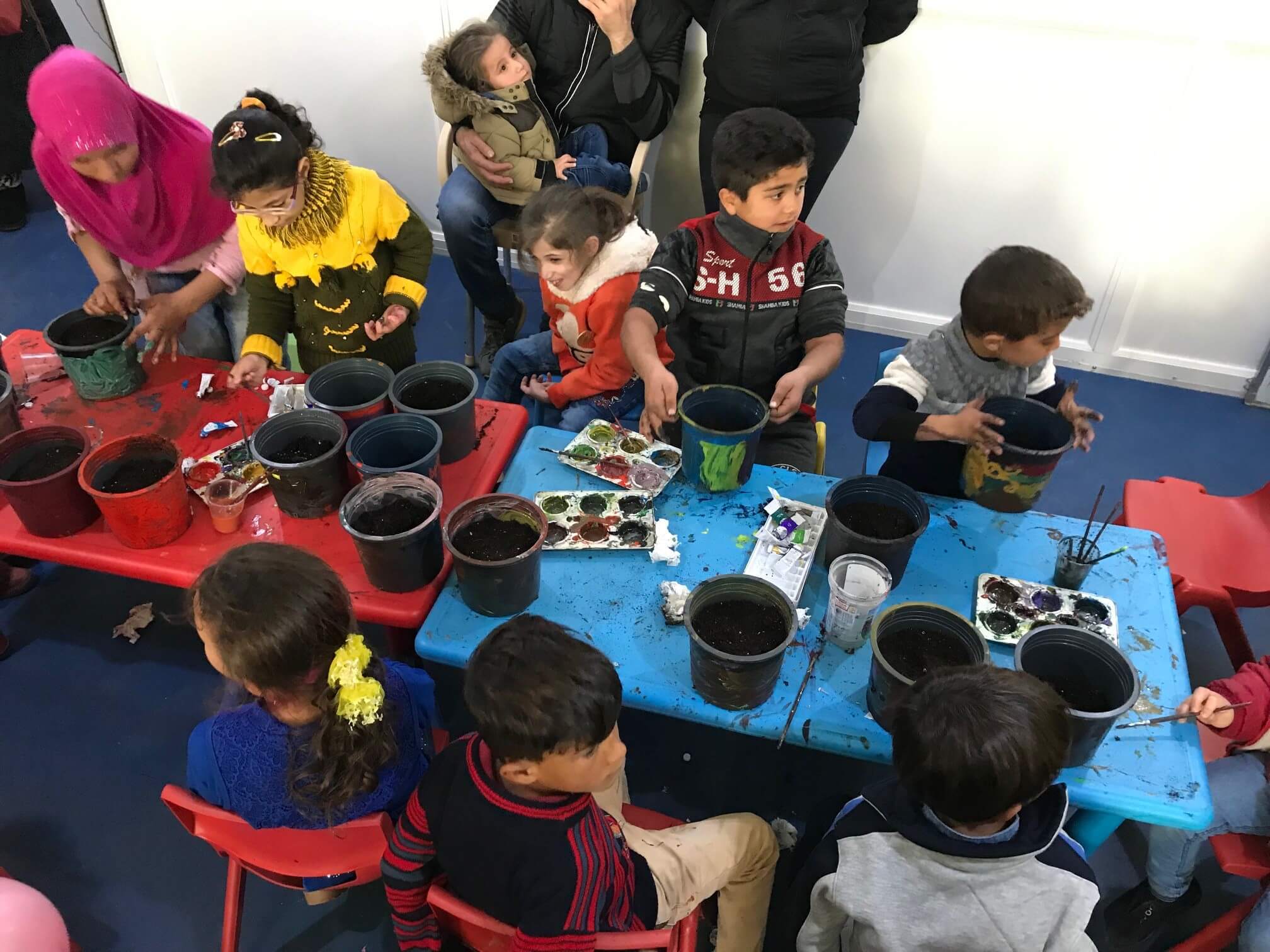 Education
In 2016, Caritas Lebanon continued its efforts to support school enrollment.Tuition fees and expenditures for children of vulnerable households.
In addition, Caritas has supported schools' rehabilitation and refurbishing with the aim of improving the safety and environmental health.And also, has ensured the secure and equipped spaces for the provision of educational and recreational activities.
Healthcare
In coordination with UNHCR, Caritas continued to provide secondary healthcare services to vulnerable Syrians in covering partially or totally their hospital bills. The major concern for refugee's communities is the access to HealthCare, due to the heavily strained of the health facilities and hospital as a result of increased demand of the services.
Mental Health
Caritas Lebanon continued to provide psychological and psychiatric care to a significant number of traumatized and distressed refugees. Mental Health activities are either individual sessions or group sessions.
Shelter
Caritas has supported vulnerable households through rental assistance vouchers.
Social Stability
Caritas has supported vulnerable households through rental assistance vouchers.
Capacity Building and Staff Care
Capacity building and staff care are increasingly becoming at the core of Caritas Lebanon working principles.