As part of the Community Policing project funded by the European Union, and implemented by FIIAPP & CIVIPOL, and in collaboration with the Internal Security Forces, Caritas Lebanon hosted an event at Sagesse University to commemorate the closing of the first phase, under the title "Not for rent, Not for sale, No for human trafficking" in the presence of, General Elie Al Asmar – ISF, Ms. Laia Castells Vicente – Project Key Expert for the Human Rights Component of Promoting Community Policing in Lebanon – FIIAPP, Ms. Ingeborg Zorn, Program Manager for Security Sector and Human Rights at the Delegation of the European Union in Lebanon, and Father Michel Abboud, President of Caritas Lebanon, along with dedicated teams from the ISF, Caritas, Caritas Youth and representatives from migrant communities.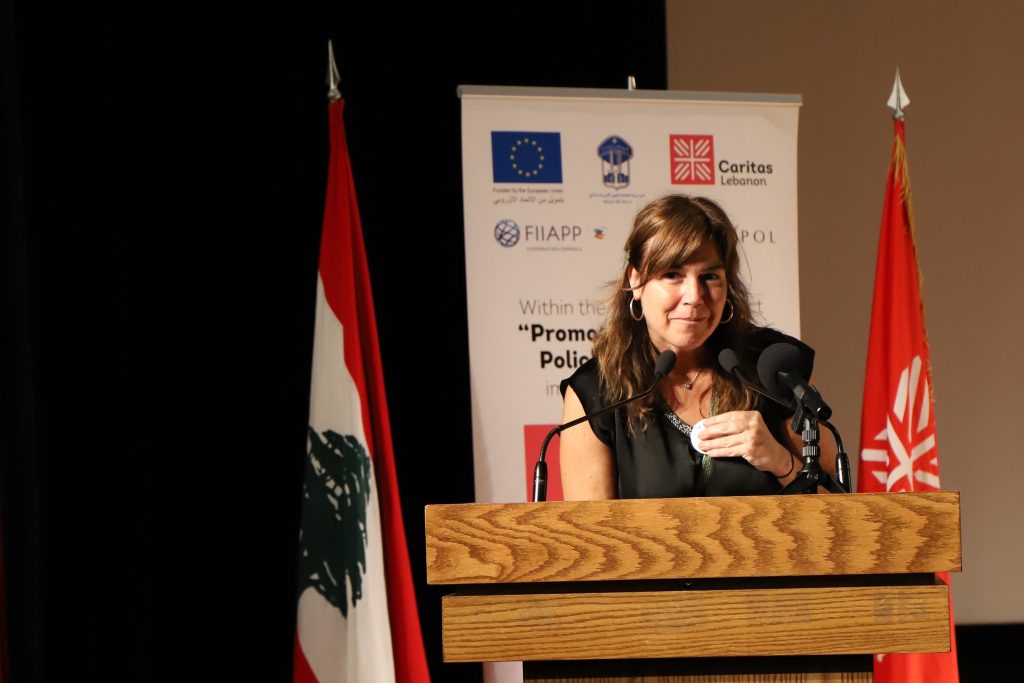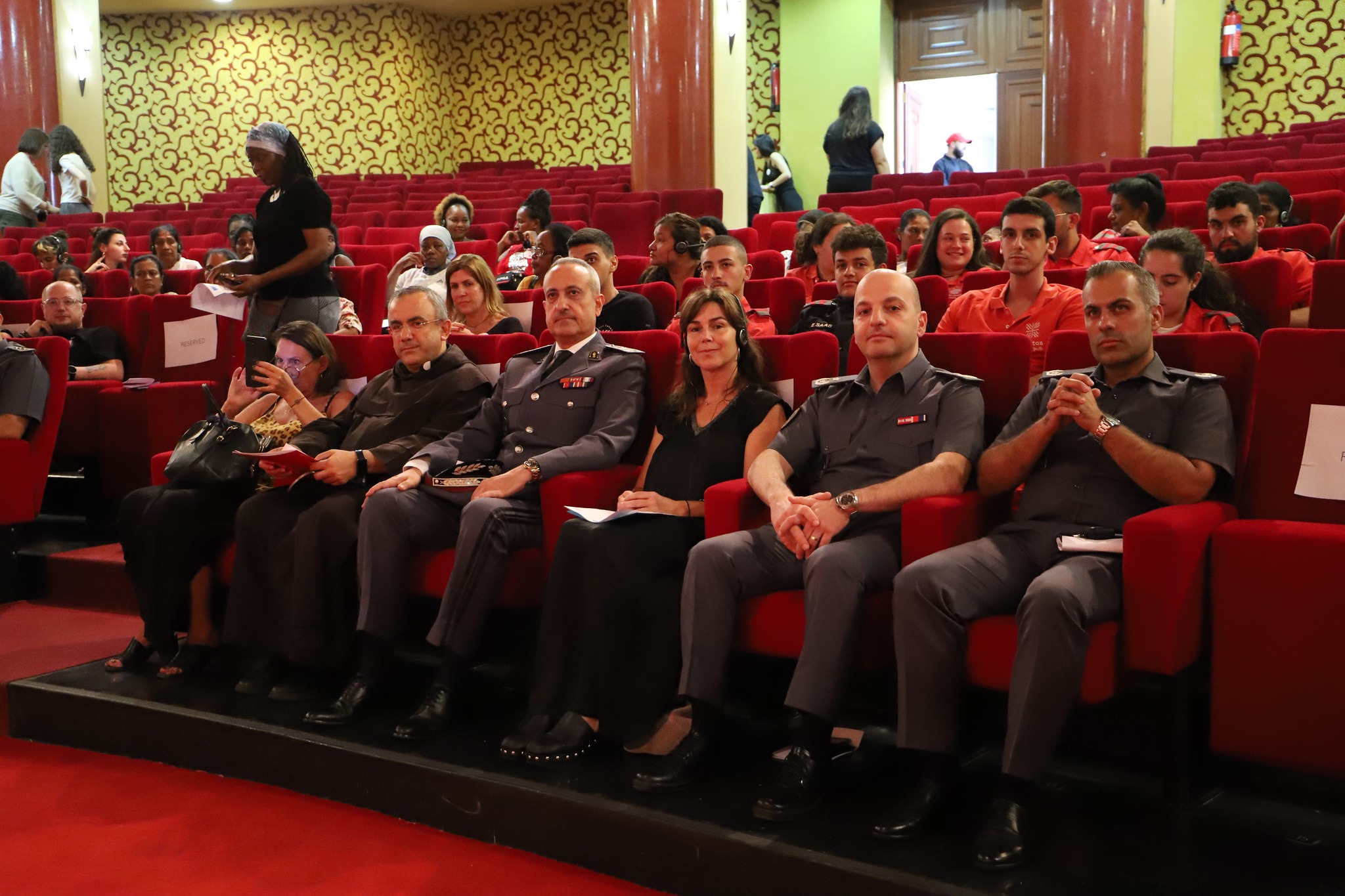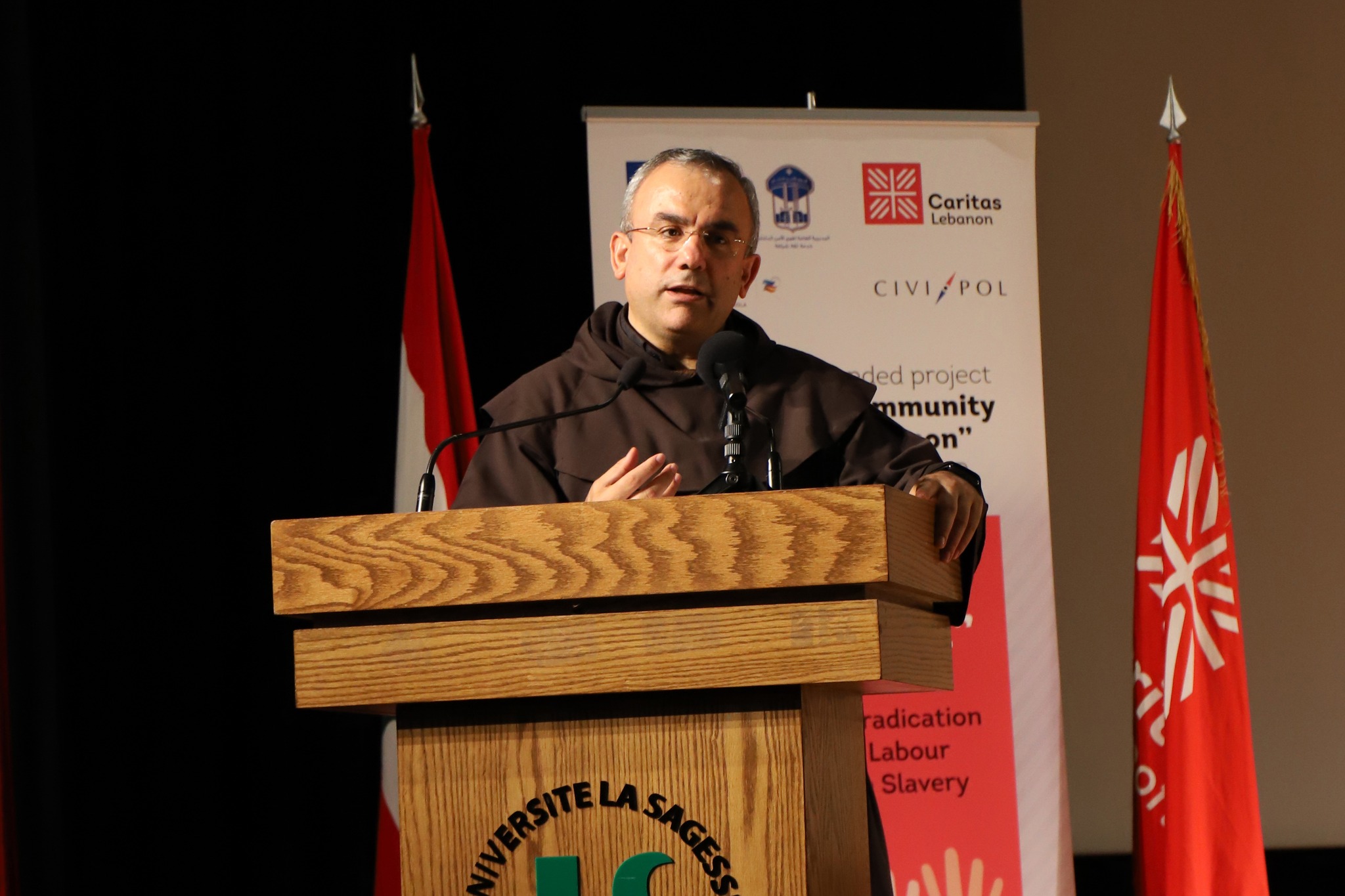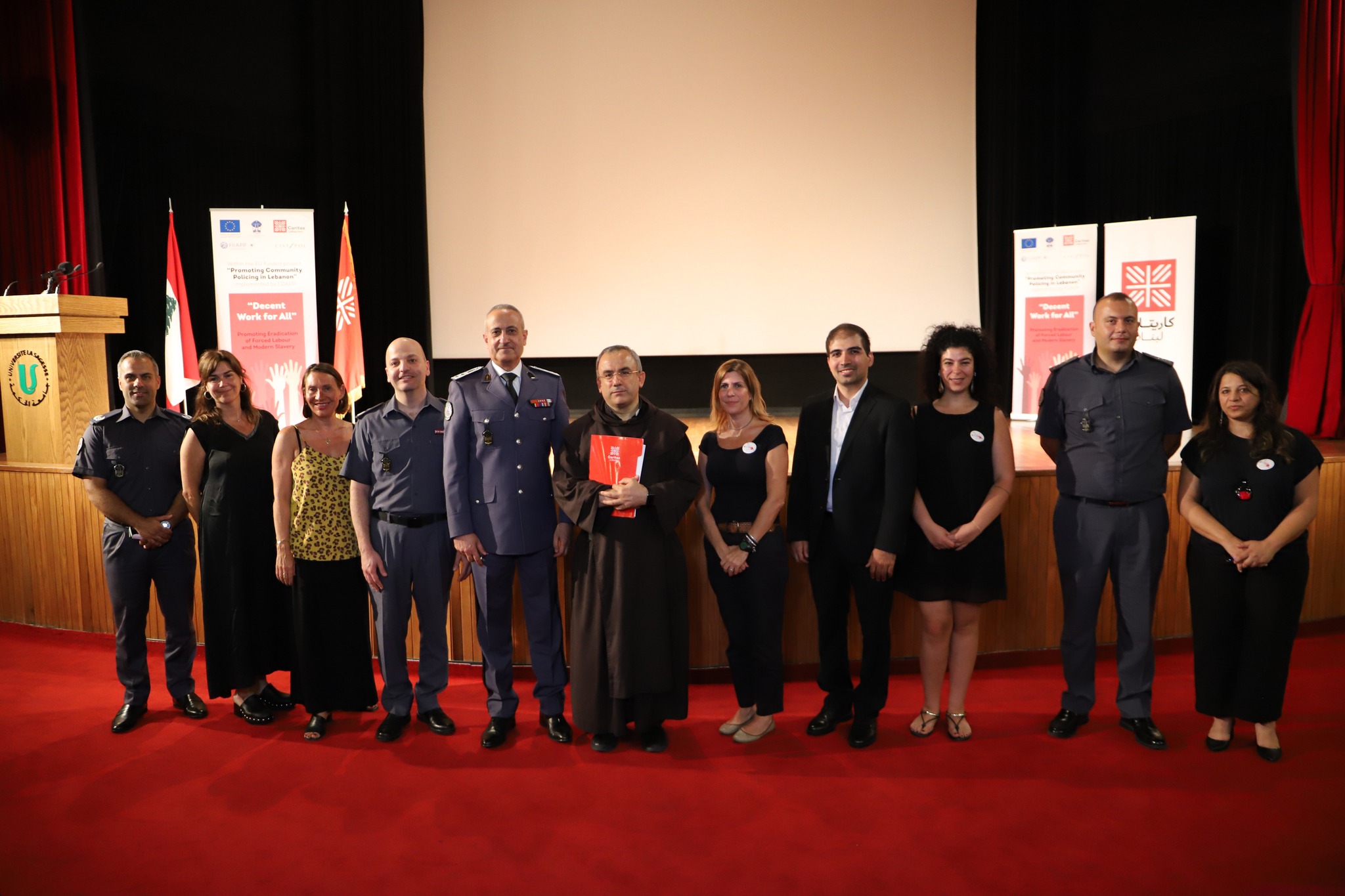 The occasion served as a platform to recognize the remarkable achievements resulting from collaborative efforts and the vital role of the project in fostering a society where decent work and protection are accessible to all.
A video presentation was screened, encapsulating the collective journey and sharing the stories of those impacted by human trafficking.