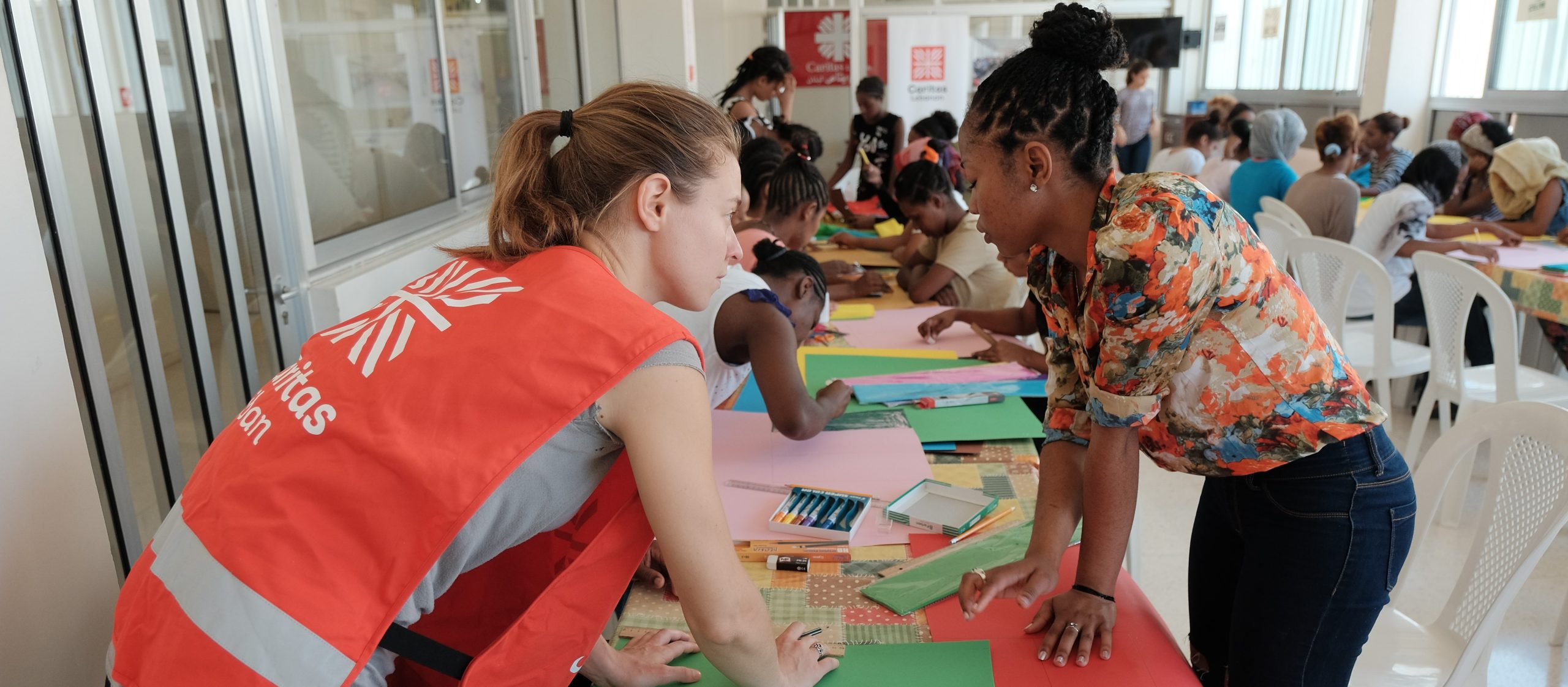 Migrants and Safe Shelters
Since 1994, Caritas migrant's department has helped more than 300,000 migrants regardless of their race, religion, ethnicity, and political beliefs.
After coming to Lebanon, female migrant domestic workers are facing many problems: papers confiscation, no freedom of movement, difficulty of communication, non-payment of salaries, physical, sexual & moral abuses … For the protection of the migrant workers, we offer various services: social, psychosocial, legal, medical, educational and informational.
Centers / Shelters / Schools
Cedar shelter for GBV survivors.
OAK shelter receiving unaccompanied adolescents girls.
Presence 24/7 in the Retention Center for Foreign Detainees.
Laksetha temporary shelter and community center for migrants.
Beth Aleph School for migrant and refugee children in partnership
with the social office of Vincentian Fathers in Achrafieh.
Safe House, Olive shelter receiving the female women migrant
domestic workers survivors of trafficking, exploitation and abuses.
Services / Sectors covered
Education
At Beth Aleph:
3 grades: Nursery, KG1, KG2
Awareness on child rights and child protection.
Regular daily classes in Arabic and English, reading, writing, drawing, mathematics, and science.
IT Academy:
Computer sessions within CL's.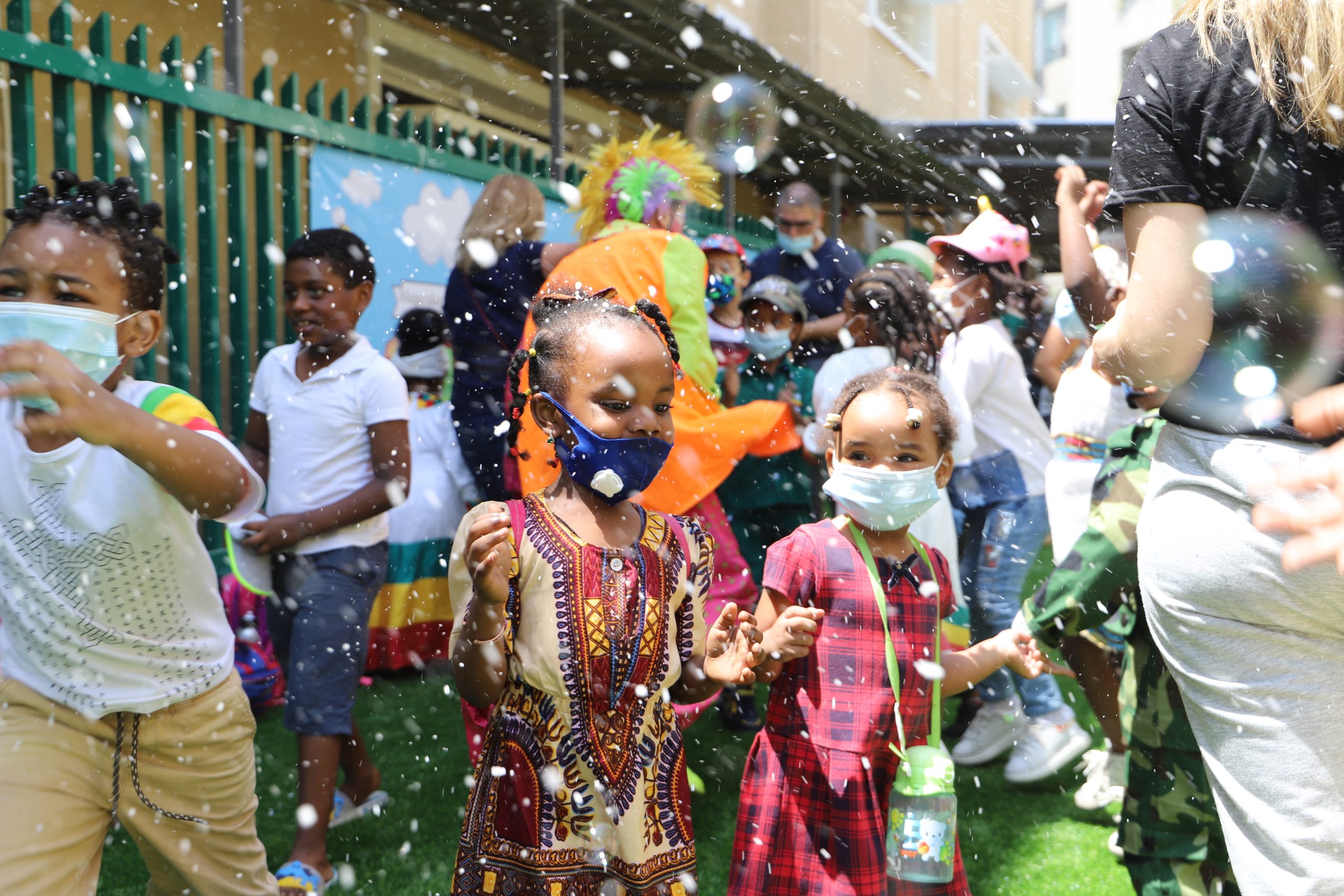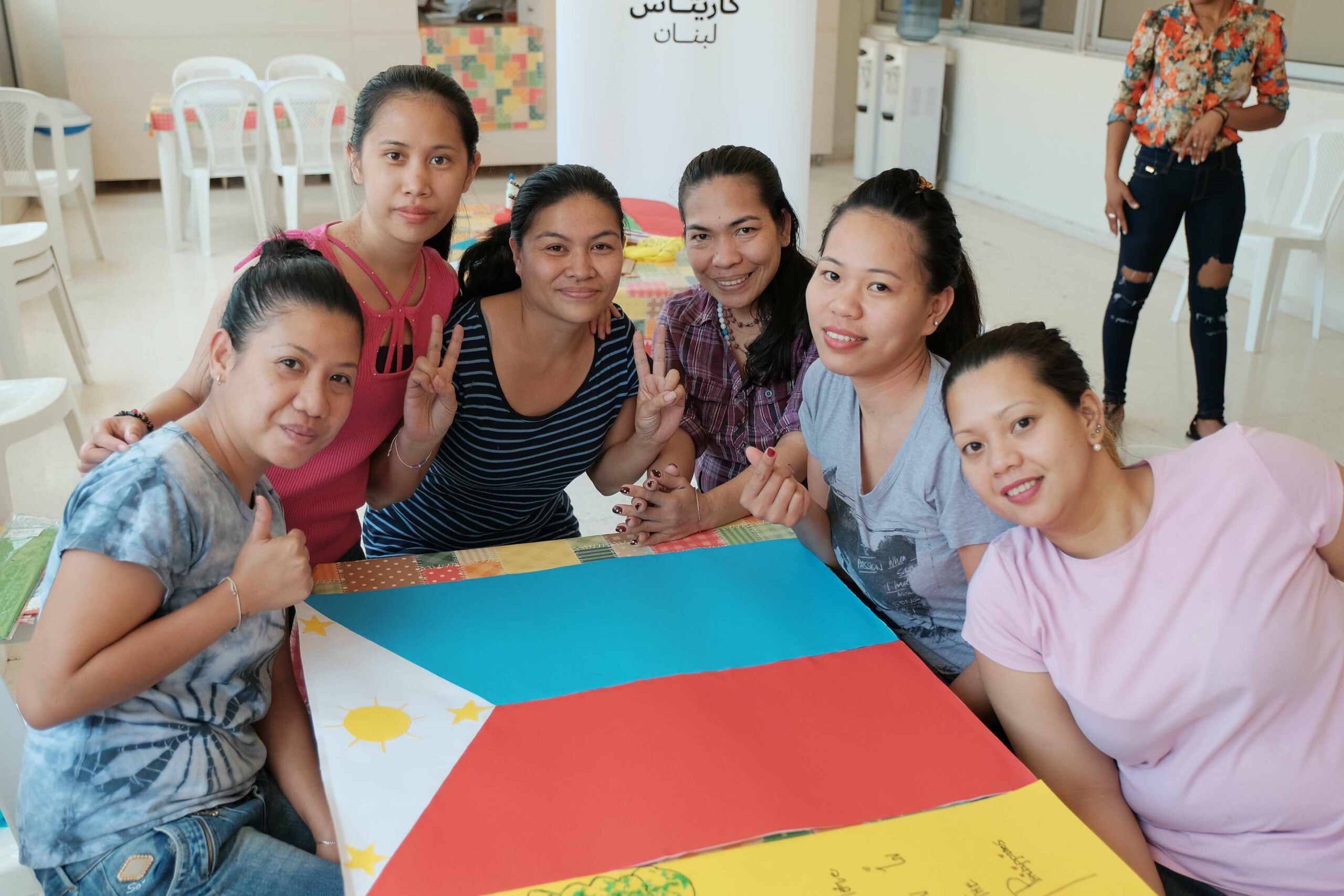 Protection
Pre-departure orientation training.
Psychosocial activities and psychological assistance.
Reintegration services and referrals in the countries of origin.
Distribution of linguistic guides and booklets of Rights at Beirut Airport.
Awareness on Migration and trafficking, rights and responsibilities of migrants.
Providing shelter for up to 150 in 4 shelters including women, children, sick and elderly.
Procuring legal assistance for shelters beneficiaries as well as freelance workers and SGBV cases.
Insuring medical assistance whenever needed in the 4 shelters (psychiatric consultations, hospitalization, general consultations, medicines, nursing care) and in Beth Aleph school as well for vulnerable live out MDWs.
Basic Assistance
Distribution of food, hygienic items, and clothing.
Noting that all the services provided is not only limited to the residents of the safe shelters, but also, whenever possible we support live out; Caritas Lebanon provides assistance to live out migrants in need of assistance. Any migrant worker that leaves their employer's homes are directly considered as undocumented and therefore, do not have a legal status in Lebanon. Those migrant workers are called live-out; Whenever possible, Caritas Lebanon support them and provide them with basic assistance packages, legal consultations, medical and MHPSS assistance.
Research & Advocacy Component
Caritas Lebanon and its partners contribute to the protection and defense of human rights of migrant workers in Lebanon and working towards the abolishment of the kafala (sponsorship) system. There are advocacy actions and enhanced collaboration with Caritas partners, donors, local civil society Organizations and governmental institutions to advocate for policies aiming at the protection of rights of migrant workers and monitoring the implementation of respective policies.